Chrissy Teigen Just Confirmed She's Pregnant With Her Third Child
The rumors are TRUE! Chrissy Teigen and John Legend are expecting baby number three, according to People, E! News, Entertainment Tonight, and Us Weekly.
John's latest music video for his song "Wild" got the buzz going ahead of outright confirmation thanks to this image that was slipped in at the very end: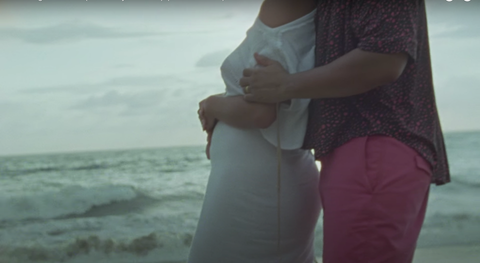 John and Chrissy haven't made any outright statements about their news, but they have posted some very telling stuff on social. Congrats to the couple!
John Legend just released a new music video starring his wife Chrissy Teigen and some beautiful horses running along a beach. But let's forget about the horses and scenery for one second and focus on how fans are absolutely convinced that the video was John and Chrissy's way of announcing they're expecting their third child.