Tulum stands out as one of the best cities to live in Mexico
Surrounded by a spectacular natural paradise, Tulum has been considered one of the best cities to live in the country this 2021.
According to the Mexican Institute for Competitiveness (IMCO), this town —located in the wonderful area of ​​Riviera Maya, in Quintana Roo— in recent years has had significant growth in terms of innovation.
The strong connection with nature, culture, design, and architecture have placed Tulum among the top vacation destinations, not only in Mexico, but also internationally.
The wide range of exclusive spas, gourmet cuisine, as well as the presence of an important community of creatives, not to mention its dream beaches, have made this town famous as a tourist destination that receives about 1.4 million visitors a year.
In addition to the beaches, one of the great attractions of Tulum is its great cultural offer. In fact, the National Institute of Anthropology and History (INAH) considers it the most emblematic site in Quintana Roo, due to its privileged location, as well as the conservation of its buildings and wall paintings.
This paradise is also home to part of the Sian Ka'an biosphere, declared a World Heritage Site, which preserves nine ecosystems and is home to various species in danger of extension.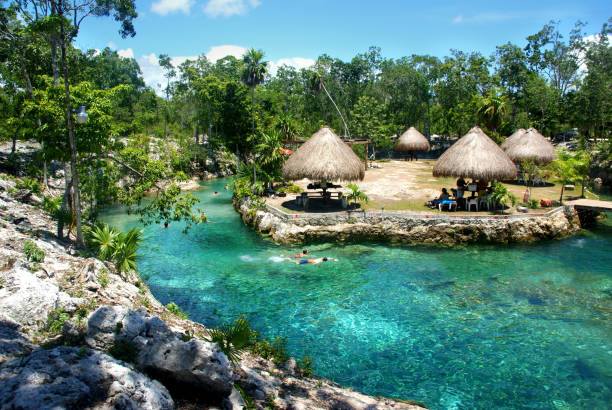 In part, this has made Tulum have attracted various developments of luxury residential subdivisions, in which it seeks to respect the natural beauty of the area, through a proposal of contemporary architecture, reminiscent of the Mayan culture.
It is expected that Tulum will continue to consolidate itself as one of the most important cities at the national level both for tourism, as well as for those looking for a second residence to vacation, or change their lifestyle that allows them to be in contact with nature.
The destination is frequented, mainly, by national and international tourists with a greater ecological conscience; a group of people who have been characterized by the search for new and exclusive life experiences that are friendlier to the environment.
And, to reinforce the attractions of Tulum, it is important to highlight the successful policies of citizen security and health protection and hygiene of the government led by Carlos Joaquín González, which make it the ideal destination for those who want to feel safe and protected in an integral way.